Schrink
Personal Training Services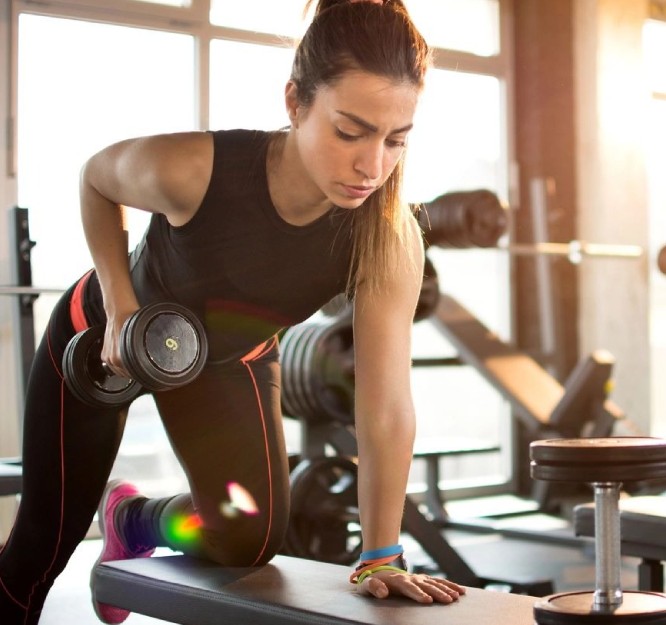 The mobility factor. Schrink Personal Training Services, LLC (SPTS) will come to you at your home, office, or place of choice.
There are no hassles associated with joining a gym, such as membership fees, crazy hours, or the whole atmosphere associated with a gym.
Equipment requirements are minimal at most. SPTS will design fitness programs based on what you have, whether it is an expensive home gym or a few dumbbells. You do not have to spend thousands of dollars on fancy equipment to see results when working out at home.
Knowledge and expertise are valued with SPTS. Ryan C. Schrink, and his staff, are all certified personal trainers with degrees in the field of exercise physiology.
Health Fitness AssessmenT $75 This package includes body fat percentage reading, circumference measurements, and fitness testing. Review your fitness level and diet/food evaluation, along with setting goals and outcomes to improve health.
(This assessment is included in all packages below)
$65/each ($975)
1, 2 or 3 payment installation plans
**Expires 4 months from the start date
$60/each ($1800)
1, 2, 3 or 4 payment installation plans
**Expires 6 months from the start date
$55/each ($2475)
1, 2, 3, 4 or 5 payment installation plans
**Expires 8 months from the start date
$50/each ($4500)
* 1, 2, 3, 4, 5 or 6 payment installation plans
**Expires 12 months from the start date
$100 Monthly
$270 Quarterly
$960 Annually
$450 - 12 Weeks (3 month min)
$150/month thereafter
Note: For group rates on all packages, simply add $20/session/additional person.
*All sessions are one hour in length unless otherwise noted
A fitness assessment objectively measures your current level of physical fitness. Without an effective fitness assessment, growth cannot be accurately measured.
Body fat
BMI (Body Mass Index)
Physical endurance
Muscle strength
We will guide you through a strength program that will develop strength and increase endurance. We'll ensure that workouts don't get repetitive or boring. We will work with you to achieve maximum results. We will combine weights, cardio, and nutrition to give you optimum results.
An important part of the process is tracking results. To maximize your progress, we need to continually monitor and adjust your program. This cannot be done effectively without proper monitoring and ongoing assessments. We can continually tailor your program so that you are getting what you need to achieve your goals.
Together we will develop a nutrition plan for healthy eating. We will determine the vitamins and minerals that are required for optimum health. We'll guide you through the process and help you get through hurdles along the way.
We will show you techniques to improve strength and endurance for a lifetime. You will learn valuable techniques that can be incorporated into your lifestyle for years to come.
An extensive, unique approach to maximize your strength while adding firmness and decreasing body fat by altering your metabolic rate. Other benefits include increased lean body mass, improved balance and flexibility, increased bone density, injury prevention, and looking and feeling better day to day.
A 30-minute approach to maximize your heart's capabilities and, once again, alter your metabolic rate. Benefits include increased endurance, improved energy levels, increased lung capacity, and looking and feeling better. Most importantly, cardiovascular training can significantly improve your health by decreasing your risks of chronic diseases such as heart disease and cancer. Cardiovascular training helps by decreasing your blood pressure, decreasing your cholesterol levels, decreasing your risk of diabetes, and many others.
Of equal importance in conjunction with a sound exercise program is that of a nutritional program. Eating the right types of foods spaced out evenly at the right times of day can stimulate weight loss, increase metabolic rate, and decrease fat stores. The difference with this nutritional program is that it is set up for success. The client can eat healthy foods throughout the day without feeling hungry. The formula is easy, which is eating the right type of foods in the right combination at the right time of day.
One key component of this program is the education of the client on health and fitness principles so that he or she can apply their new knowledge to their own lifestyle.
Anyone and everyone can benefit. Schrink Personal Training Services, LLC (SPTS) has programs designed for adolescents to the elderly.
With experience ranging from professional athletes to heart patients, the knowledge and expertise of SPTS can fit YOUR personal health and fitness needs.
If you are motivated and ready to change your lifestyle, SPTS can deliver results to YOU.