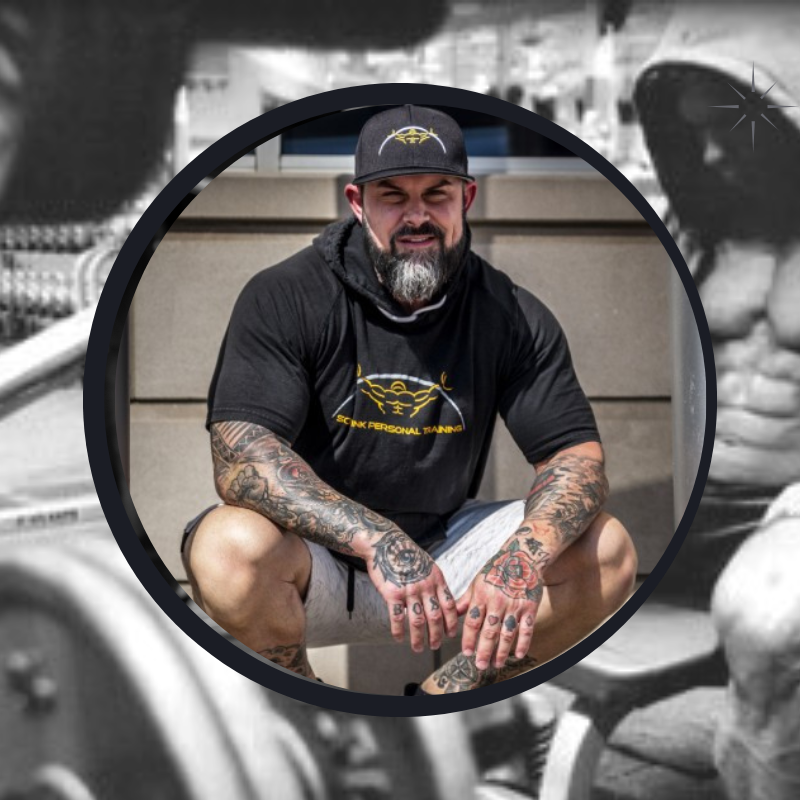 Ryan C. Schrink, MS,
Personal Trainer
"I'm a certified personal trainer with a Master's degree in Exercise Physiology." "I've been Serving the Louisville, KY, and Southern Indiana areas for over 20 years with my on-site personal training.
My clients include individuals, businesses, and organizations, ranging from adolescents to professional athletes to the elderly.
Using my wide range of training experience and expertise, I want to help individuals accomplish their health and fitness goals, whatever they may be - including YOURS."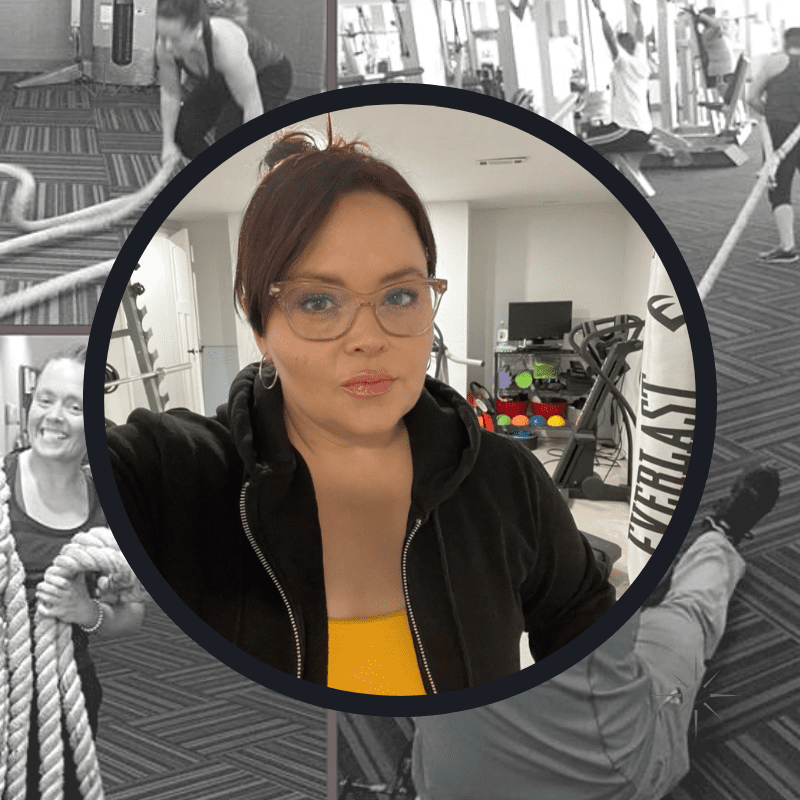 Winter Martinez
Personal Trainer
Personal Training became a passion of mine after I battled obesity. In 2009, I was sitting in my doctor's office, weighing in at 235lbs, dealing with high blood pressure, insomnia, and other health issues, when he told me that I was killing myself and that I needed a major wake-up call. It was a hard thing to hear, but I appreciated his honesty and caring effort to help me. After that visit, I set out on a mission to get my life under control. I spent an entire year retraining my eating habits and adding workouts to my daily to-do lists. At the end of the year, I lost 100lbs by eating nutritious food and working out regularly. The best part is all of the underlying health issues the doctor was treating me for resolved themselves. At that point, I knew I wanted to help others get healthier & live better.
In 2011, I was hired at the Clark County YMCA as a Wellness coach. I spent the years following being trained & learning hands-on how to help individuals of different fitness levels change their lives through fitness programs & healthy lifestyle choices. In 2012, I became a certified Livestrong Instructor helping cancer survivors from the diagnoses, through treatment, & recovery, get active again. In 2013, I became a certified personal trainer (NSCA) & took over the personal training program at the Clark County YMCA.
I have spent countless hours inside the gym, helping people of all fitness levels transform their lives. I'm very passionate about my job. I have the knowledge, drive, & determination to help you achieve your goals. I will design workouts specifically to meet your needs. I will be with you every step of the way to motivate you, guide you & equip you with the tools to obtain the change you desire.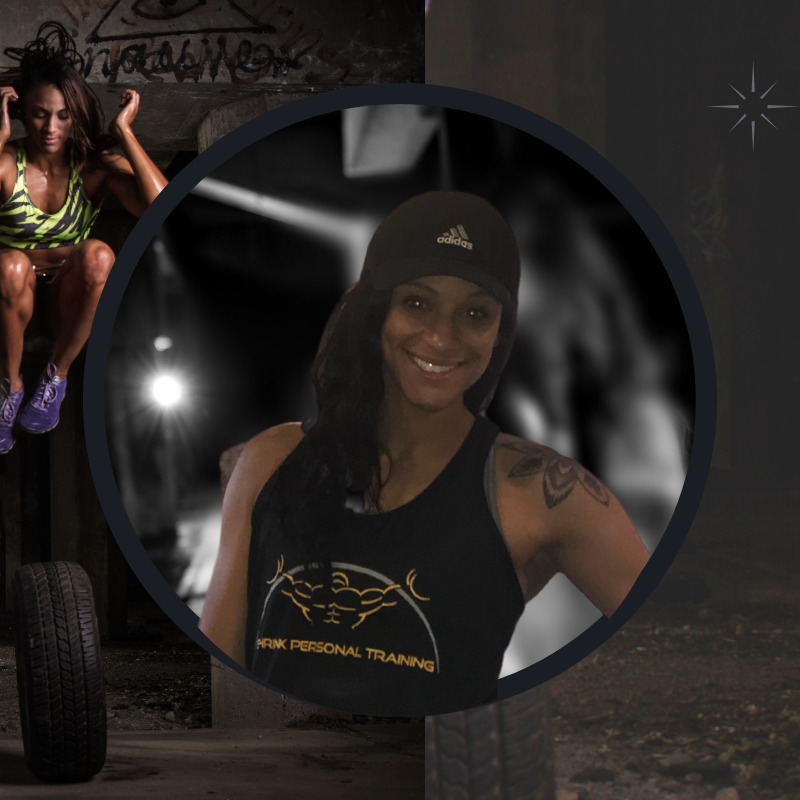 Whitney Schrink
Personal Trainer
Fitness has always been a part of my life. I've always been an athlete from elementary to the collegiate level. Even though I was introduced to lifting in high school I didn't get serious until college. During these years I developed a love for lifting and gained a lot of knowledge from my strength and conditioning coach. In 2014 I received my certification from International Sports Science Association (ISSA) and a group fitness certification from Ujam fitness. I worked as a Group fitness instructor at YMCA for over 5 years. Then covid hit while I was pregnant with my 3rd and I stopped teaching classes. Once my little one was born the struggle really began! I am like many of you, a mommy who gets overwhelmed and struggles to find time to work out. It can be a challenge to stay active and healthy while managing your time and responsibilities as a busy mom. THE STRUGGLE IS REAL If this is something you battle with, I can help! I'm passionate about helping others reach their fitness goals and inspiring them to be their best selves. I'm all about finding the fun in fitness and motivating others to stay on track with their health and wellness journey. Let me know if I can help you reach your goals!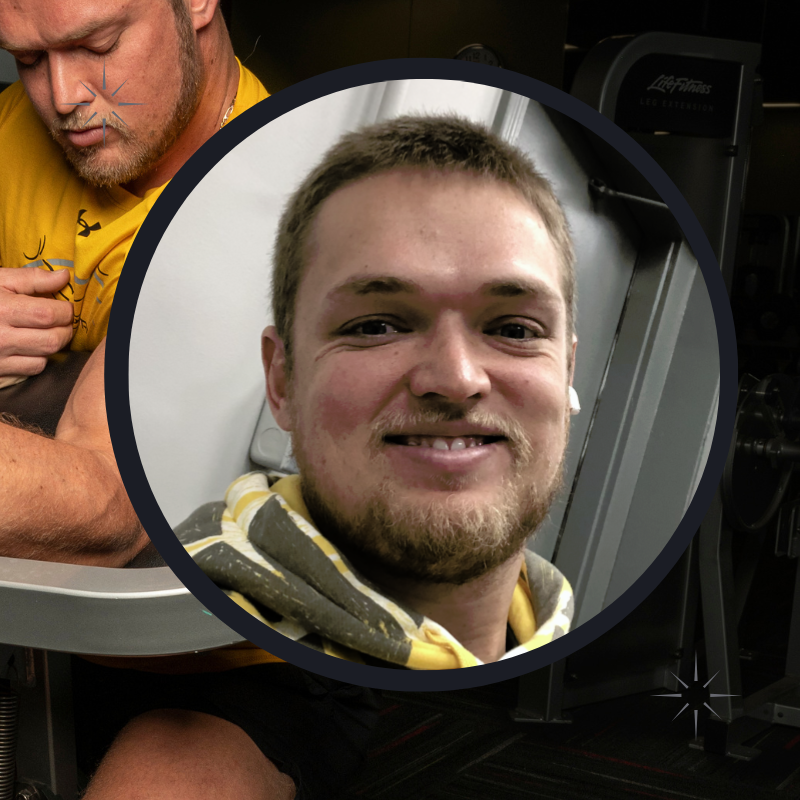 Tyler Payton
My desire to constantly grow and reach my true potential lead me into the health and fitness world. At 24 years old I made some drastic changes in my life and started the beginning of my lifelong transformation. I began reading books on self help mindset and studying the ultra successful. I found that I needed to start taking responsibility for my own life and future; that nobody was going to do it for me. I put down on paper who I wanted to be, where I wanted to go, the changes I needed to make, and I plan to do it. Ironically the only thing that had to do with health and fitness was removing tobacco from my life. What I'd soon discover was that to be able to work at maximum capacity, reaching my goals and becoming the future self I envisioned, I need to make some major changes in that department.
Very quickly I saw that a lot of water and running alone we're not only making my energy levels better, but is improving my moods, confidence, anxiety, and overall well-being. I wanted more! I hit the gym and found that I really didn't know much about working out. I've been a competitive athlete up until sometime in early high school, but never learned much about training. Running a business and chasing my dreams didn't allow me a lot of extra time to add health and fitness education into my day. I needed a professional. And that's where me and Ryan's relationship began.
Right taught me that even though cooking at home was a huge step, cooking pizza rolls and Totino's pizza wasn't healthy Eating. He set me up a meal plan and created a personal training program and I got to work. Since then, I have been hitting the gym as much as six days a week, meal prepping religiously, and growing in my health and fitness knowledge.
I am a salesman at heart and proud of it. My main career is in the car business. I own three used car dealerships and still love selling. I have a wife, Courtney, and her two amazing boys. I still love reading (or listening to) great books on sports, hitting the gym, or watching a good documentary.
I am all about helping people chase their potential and become the best versions of themselves. teaming up with Schrink Personal Training only allows Me to provide the business with my marketing and sales knowledge but also allows me to help a lot of people wanting to improve their health and fitness. I want everyone to feel the way I did after discovering how improving health could do for me. The Schrink Personal Train Fitness App allows me to use Ryan's knowledge and expertise to change life across the world. I'm really looking forward to our journey and hope we can do create great things together.